NEWS
WTS at COMET
Lance and Dr. Deborah Starr of Columbia University's Department of Narrative Medicine jointly presented "Where There's Smoke" at the 2021 edition of the COMET a conference on communication, medicine and ethics.
Storytelling, Grief, and Memory
"Columbia University School of the Arts' Digital Storytelling Lab, in collaboration with Columbia's Department of Narrative Medicine, developed "Where There's Smoke," a story and grief ritual that mixes interactive documentary, immersive theatre and online collaboration to invite healthcare providers and others into resonant conversations about life, loss and memory, and to imagine how stories can be used to create empathetic healing spaces. Robert Weiler, father of storytelling pioneer Lance Weiler, was diagnosed with terminal colon cancer and the profound lack of empathy in his care and ensuing grief for the family, led Lance to realize that telling a straightforward story wasn't enough and so he created "Where There's Smoke". "Where There's Smoke" premiered at the 2019 Tribeca Film Festival where it was hailed as an "absolute can't miss" (Backstage), but when COVID-19 submerged the world in loss, uncertainty and isolation, Lance chose to reimagine the piece as an online experience. He further combined the piece with protocols of Narrative Medicine as provided by Deborah Starr, Ph.D. The piece traces a heartbreaking journey through end-of-life care and grief, fully embracing the aesthetic of grief as nonlinear and immersive; grief as an escape room with no escape. Participants sift through artwork, videos, and conversations and are provided with immersive moments for individuals, pairs/groups to have opportunities of self-revelation and unexpected shared intimacy. This is a deeply personal yet universally relevant narrative, which gradually reveals itself to be something more…the possibility of immersive storytelling to create space for empathetic healing, grieving, and connecting."
WTS official selection of Currents New Media Festival
We're excited to announce that WTS will have two shows at the Currents New Media Festival on June 20th and 26th. For more details please click here.
WTS wraps successful run
We have just wrapped a successful run of Where There's Smoke. From Feb through the end of April we ran WTS every Sunday. We're taking a break and will return in June for a series of special festival performances. Then later in the summer we'll mount another run of WTS that will take us into the fall. We'll be sharing additional details in the coming weeks. In the meantime if you'd like to stage a showing of WTS at a festival, conference or within your organization and/or University please let us know.
Where There's Smoke headed to the Portland International Film Festival
We'll be staging two showings of Where There's Smoke at the Portland International Film Festival on March 7th & 13th. For more details click here.
New Virtual Version of Where There's Smoke to premiere at IDFA
Excited to announce that we've created a new virtual version of Where There's Smoke that a 100 people can experience at the same time. On November 22nd WTS will premiere at International Documentary Festival Amsterdam in the IDFA on Stage section. Here's how the festival describes the project "…In the 1980s, his family was itself the victim of two fires—first their van went up in flames, and less than a year later so did their house. The cause was never discovered. In this interactive inquiry, Weiler connects these mysterious fires to the final months of his father's life. Despite being stricken with cancer, he allowed his son to interview him at length."
This new version of the experience has been a collaboration with Columbia University School of the Arts' Digital Storytelling Lab and the Narrative Medicine program. In 2021 the virtual version of WTS will be staged at festivals, museums, conferences, schools and hospitals. Photo by Robert Weiler

Where There's Smoke wins Digital Dozen: Breakthroughs in Storytelling Award
Where There's Smoke named one of "top 35 XR installations of 2019"
"Where fine art has a longstanding ecosystem for critical discourse and exhibition and entertainment formats live on in easily accessible consumption pipelines, XR installations are both hard to produce and hard to communicate with audiences about. And yet—for those very reasons—this is arguably the category above all others that advances the creative language of the medium. XR installations redefine how we think about space, narrative, technology, and the relationship between creator and audience."  – Forbes

Click here to see the full list.
Where There's Smoke named one of "Best Shows & Experiences of 2019"
"It's one thing to step into a typical fictional escape room about a heist or jailbreak, it's another thing to step into an emotional escape room based upon someone's actual life. Using real objects that survived a fire from his childhood (imbued with IoT tech), Lance Weiler's Where There's Smoke takes us into his personal history and the secrets his now-deceased father may have kept from the rest of the family. Was his father also an arsonist? Did he set fire to their childhood home? Deeply affecting and incredibly well-crafted, this powerful documentary-meets-installation interactive experience leaves a lasting mark." – Executive Editor Kathyrn Yu
'Where There's Smoke': Storytelling Pioneer Lance Weiler's Most Poignant Work Yet – IndieWire
Over 100 movies screened at the 2019 Tribeca Film Festival, but one of its best offerings lets you walk inside the frame and experience a story from the inside out. In "Where There's Smoke," a selection of Tribeca's Virtual Arcade program, participants literally walk through one man's memories and engage with his grief. Lance Weiler, a filmmaker who years ago dove headlong into the creative possibility of immersive storytelling, has crafted an elaborate form of experiential cinema and interactive theater out of personal experiences. READ MORE
Tribeca Immersive 2019 Diary, Part 6: The Things That Survived The Fire – No Proscenium
We're standing in the burned out shell of a living room. The picture frames on the walls are charred, with the family photos inside destroyed. I can't really make out who or what used to be in these pictures, it's just too hard. There's also a large wooden credenza behind me and a yellow arm chair next to me, both damaged by fire. Everything smells like smoke. Also in the room, I see a slide projector and a large table with four square slots cut into it. Each slot is marked with a symbol: a heart, a hand, an ear, and a brain. The four squares cut into the table glow softly in the darkness. READ MORE
Where There's Smoke to have its World Premiere at the Tribeca Film Festival!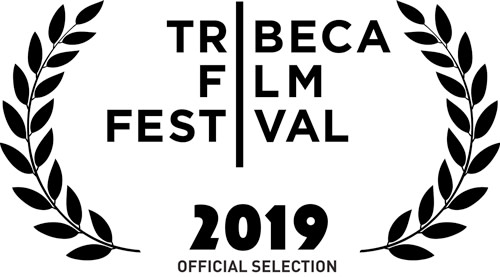 Work-in-progress showing at the Future of Storytelling
Where There's Smoke staged a work-in-progress installation at the Future of Storytelling in October 2018. In addition the project was nominated for the FoST Innovation in Storytelling Award READ MORE

Taking the leap: embracing vulnerability when prototyping immersive stories
In August I playtested/prototyped my newest project Where There's Smoke at the Film Society of Lincoln Center in NYC. It was a wonderful experience that had me feeling a range of emotions. While I felt a deep sadness I also felt an incredible joy. I've been thinking/working/false starting the project for years. However, over the last 12 months, I'd been collaborating with my dad; his deteriorating health, due to a battle with cancer, brought the project to the forefront as we raced to do as much as we could together. He was thrilled to see the project included at the Sheffield International Doc Fest's Alternative Realities Market this past June and was looking forward to the first work-in-progress run at the Future of Storytelling Summit later this fall. This evening marked the first time I was prototyping the project, and only a few weeks after my dad had passed away.  READ MORE
Where There's Smoke was one of 25 projects invited to attend the Alternate Realities Market at the Sheffield International Doc Festival.